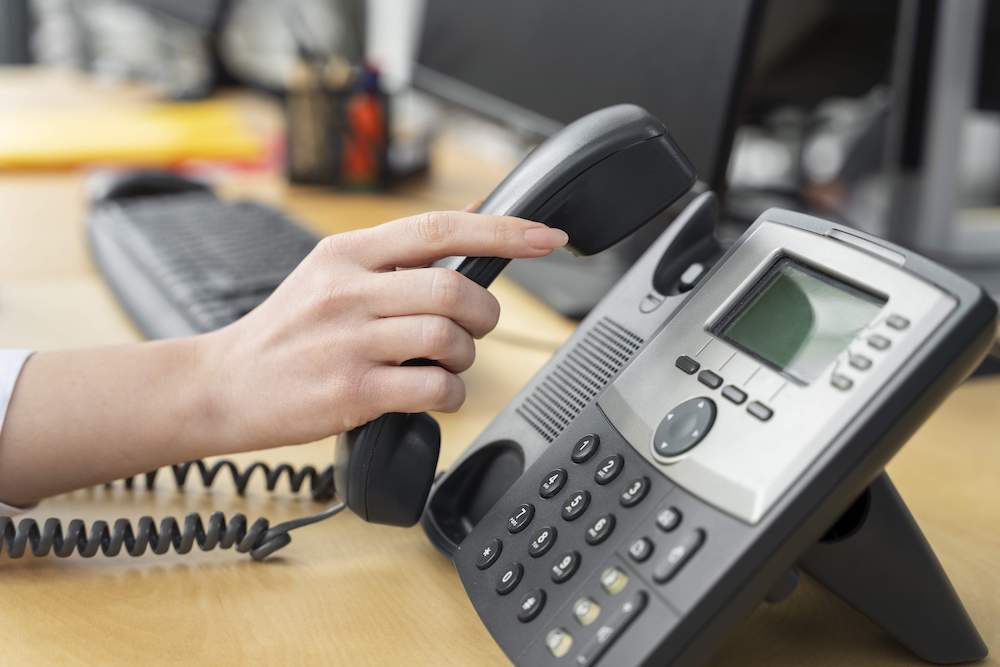 VoIP is independent of traditional telephone networks, so employees can chime in on company discourse no matter where they are – as long as they have Internet bandwidth and the right phone hardware. A special IP phone looks like a regular handset and slots into a charging cradle.
Many providers include extra business phone features like a virtual receptionist, operator switchboard, hold music, instant messages and international calling. Usually, the only cost is a recurring monthly subscription.
Cost-effectiveness
Traditional phone systems' hardware and line charges can significantly burden business organizations. With VoIP, the initial investment and monthly costs are relatively low. Moreover, the service is easy to scale and doesn't require the same maintenance as other communications systems.
Additionally, VoIP allows businesses to use their existing mobile devices for calls. This makes conference calling much easier for companies that travel or work remotely. The system enables users to access VoIP services on other devices, such as a computer, without paying for additional software and hardware.
A VoIP system can also be cost-effective for consumers looking to cut their phone expenses. Compared to traditional landlines, VoIP offers better call quality. This is because VoIP relies on broadband internet and uses HD voice technology to reduce jitter. Additionally, consumers can save on international calls as VoIP plans offer lower call-minute rates.
Convenience
VoIP allows you to take calls with your smartphone or computer without worrying about raising expensive company phone charges. You can also forward your calls, allowing you to be available at all times for clients, even when you're on vacation or in the office on another business call.
VoIP means using a virtual receptionist, holding music, visual voicemail, auto-dial, voicemail-to-email transcriptions, and more. It's a big convenience for businesses that want to add more functionality to their phones or need a solution to keep their teams connected, no matter where they are.
You can even host video conferences via your phone system, which is great for remote or fieldwork. Plus, you can connect to your network via any internet-connected device. With VoIP, your number follows you wherever you go, allowing you to stay in touch with clients no matter where the work takes you. You only need an internet connection and the right telephony software or app to be productive anywhere. To learn more about VoIP, you can visit sites online.
Mobility
In a world where BYOD policies are the norm, VoIP lets employees bring their mobile devices into the office. That means you can avoid costly device replacement and maintenance and ensure your employees are always available to their clients.
With VoIP, you can use your business number on any device that can connect to a high-speed internet connection. You'll have access to all the necessary features, including call recording and voicemail transcriptions. And since your provider hosts the phone system, there's no need for PBX hardware or power adapters.
You can choose between hard phones (physical VoIP telephones that you can see and touch) or softphones (software apps that let you use your business phone from any compatible device). Plus, with a cloud-based solution, you can instantly scale as your team grows without incurring major expenses or delays. And if the network experiences any issues, your phone calls are automatically replicated in another data center on standby.
Security
VoIP solutions use the internet to connect calls, allowing businesses to be more interoperable and connected than traditional landline phone systems. Users can use a hard phone (similar to a conventional desk phone) or a softphone on their smartphone to take advantage of this functionality.
Additionally, VoIP phones allow businesses to instantly scale as their organization grows without costly infrastructure expenses or delays. For example, if a company expands into a new office i, it can add VoIP phones in that location to access features and services instantly.
The only prerequisite to using a VoIP phone is the company has reliable internet connectivity with adequate bandwidth for VoIP devices. It's important to run a network bandwidth test to determine your company's capabilities. This helps ensure that you choose the right solution for your needs.